WOW FActor
with a circular mindset
ESPRESSO feel with metal eco materials
Designed to separate materials, with natural materials and no additives such as paint or glue. The identity of the machine is future-proof because a large user interface has been designed on it, and because the anodized 3D formed aluminum front can be made in different colours. The metal provides a timeless espresso feel with a... High Quality appearance, which, combined with modern lines, gives the machine a long viability. This sustainability idea takes care of that Rosa a good match is one of the topics that often arise in office design.
Smart buildup for easier recycling
By cleverly constructing the machine, with an aluminum pressed plate, which is clamped between plastic molded parts, the metal plate can be mounted without glue. This makes the door easier to dismantle and therefore easier to recycle. Because the metal sheet is anodized, and therefore no additives are added, it can also be easily recycled in existing processes. The plastic parts, which normally take up the largest part of the machine, no longer need to be painted because the metal plate now also covers the food-safe zone. These parts also become easier to recycle and also give the machine a recycled accent .
At the start of development, the feasibility of the ideas is an important topic. By entering into discussions with producers and suppliers, it is immediately ensured that the proposals are feasible .
We would like to convey the story of the machine without undermining the high-quality feel of the machine. The leather label has been added for this purpose, which serves as a conversation starter while preparing your coffee. This label is made from 100% vegetable leather , and is completely circular!
To avoid all unnecessary additives in the machine, extensive use has been made of mechanical connections instead of adhesive connections. When developing this, tolerance management is important to ensure that the parts ultimately fit together properly and the quality experience remains high .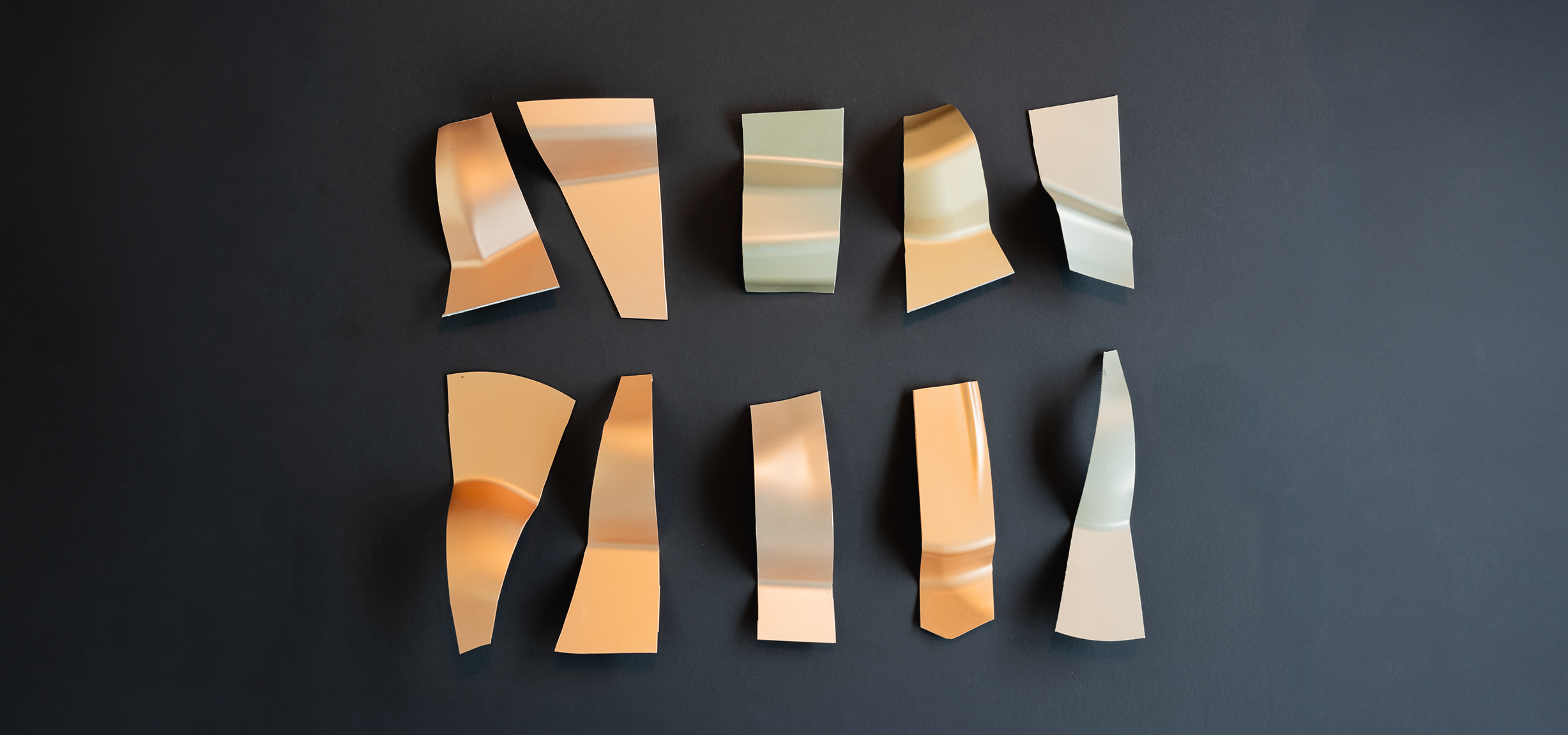 The metal plate that covers the entire front of the machine not only gives the machine a high-quality appearance , but also helps because the color can be easily adjusted by using a different anodization color. This not only ensures customisability for customers, but also a longer lifespan of the design . The machine is now being launched in the current trend color, but can be given a completely new trend color with little effort.
Combined efforts For a better User interface
In collaboration with customers of the Jong Duke coffee machines, we listened carefully to the needs of the various stakeholders. It has resulted in the possibilities to give coffee roasters more screen equity with which the origin story and flavor profile of the different coffee beans can be added.
In addition, a new light-hearted fun feature has been developed: a poll function aimed at the office. Who is this time's employee of the month?